January 9th, 2017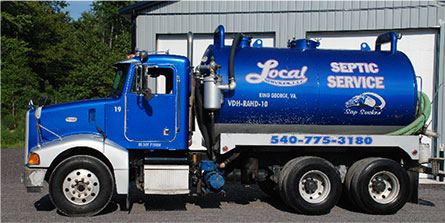 Local Septic Cleaning
The best way to protect your septic system – and avoid the inconvenience of backups – is regularly scheduled pumping. Our trained septic specialist will bring state-of-the-art equipment to your home and:
Remove solid and liquid waste from your tank(s) and transport them away to a safe and legal disposal site.
Inspect your system to determine the need for chemical treatment, pipe clearing or other repairs or preventive measures.
Cover your tank(s) to ensure safety and environmental protection.
Learn more about our septic tank services here or give us a call!
Servicing: Fredericksburg VA, Stafford VA, Spotsylvania VA, King George VA, and surrounding communities.