May 24th, 2016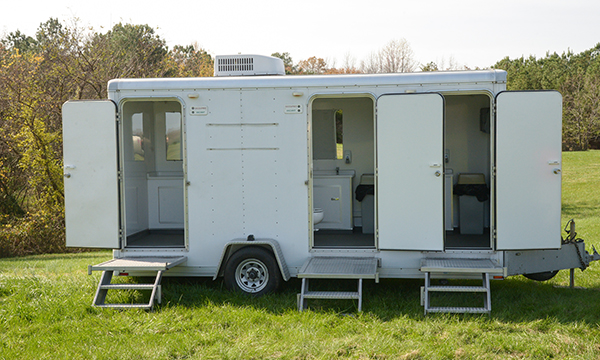 Bathroom Rentals
Outdoor Weddings
Everything related to a wedding is so elegant, so refined, so proper that well, even the mention of a toilet sounds like potty mouth. But having a celebration alfresco when there are no bathrooms nearby means you need rental options pronto. That's where we come in!
You don't want the loo in full view of guests or near where they are eating, so careful placement is a must!
Make sure the bathrooms aren't far from the tent and the path is covered in case it rains. You'll also need to figure out where the water and power sources are located ahead of time.
The last thing you'd ever want is a long line for the restroom, or (gasp!) your male guests resorting to a nearby bush, so have enough bathrooms to cover your guests. "We generally do three to four stalls for women and three stalls for men for a 150-to-175-person wedding," for example. That works out to be roughly one bathroom per 25 guests.
Appearance is everything
Regardless of whether you have your basic porta or a luxury loo, there are little things you can do to dress it up that will go a along way. Cover the front and sides of the trailer with tall trees or shrubs to camouflage the exterior, says Hamilton. Add details such as flowers, toiletry baskets, pretty soaps, and candles to the interiors, and consider hiring a restroom attendant to make things a bit more civilized, she says.
tags: wedding planning, outdoor restroom trailers, outdoor weddings, portable restrooms